Little Listeners – Early Intervention for children who are deaf or hard of hearing
At Little Allied Health, we provide a family-centred early intervention program for children who are deaf or hard of hearing, and their families. Your team will include a paediatric audiologist and a certified practicing speech pathologist with specialised training in working with children who are deaf or hard of hearing. You will also have access to psychology and counseling supports to help you along your journey.
Your team will work collaboratively with you, and your wider health and allied health team members to provide evidence-based supports that are tailored to your choices, challenges, goals and priorities.
It's never too early to start early intervention!
Little Allied Health can also support you and your child with audiological assessments as a stand-alone service if this is what you're after please check out 'audiology' services in the menu above. 
For children with hearing loss who receive little benefit from hearing aids, we offer a paediatric hearing implant program with local Ear Nose and Throat Specialists. Working collaboratively with Hearing Australia, we are ready to guide you and your child through cochlear implant candidacy assessment, device switch on, programming, equipment trouble shooting and provide ongoing support.
There are so many choices to make when your child is diagnosed with a hearing loss, and it can feel really overwhelming in the beginning.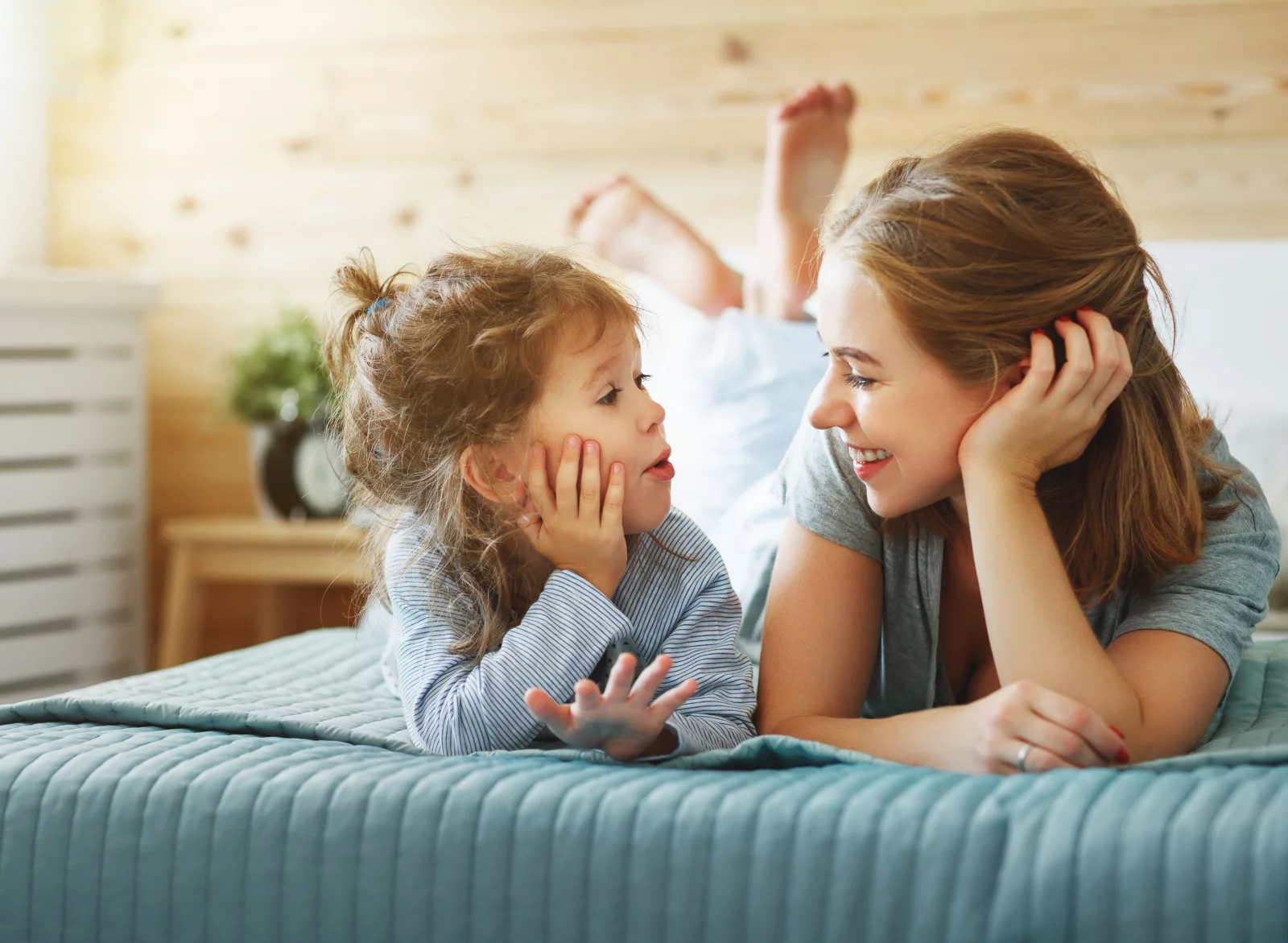 One of the choices you'll be thinking about is whether you'd like your child to learn to listen and speak, to use Auslan (sign language) or perhaps a combination of both. We are here to provide you with unbiased information and support to make the right decision for your child and family, and we're ready to tailor our services to suit your choices, challenges, goals and priorities. 
Our team are proud to offer Auditory Verbal Therapy (AVT) as one of our therapy approaches. AVT is an evidence-based approach that prioritizes early and optimal access to sound and teaching children to listen and speak just like their peers with typical hearing.
Our speech pathologists are Internationally Certified Listening and Spoken Language Specialists (LSLS Cert. AVT) or on their way to becoming a certified therapist, in which case, they work under the supervision of a certified therapist.
The foundation of Auditory Verbal Therapy programs are the 10 Principles of AVT which you can read about below:
Promote early diagnosis of hearing loss in newborns, infants, toddlers, and young children, followed by immediate audiological management and Auditory-Verbal Therapy.
Recommend immediate assessment and use of appropriate, state-of-the-art hearing technology to obtain maximum benefits of auditory stimulation.
Guide and coach parents to help their child use hearing as the primary sensory modality in developing listening and spoken language.
Guide and coach parents to become the primary facilitators of their child's listening and spoken language development through active consistent participation in individualised Auditory-Verbal therapy.
Guide and coach parents to create environments that support listening for the acquisition of spoken language throughout the child's daily activities.
Guide and coach parents to help their child integrate listening and spoken language into all aspects of the child's life.
Guide and coach parents to use natural developmental patterns of audition, speech, language, cognition, and communication.
Guide and coach parents to help their child self-monitor spoken language through listening.
Administer ongoing formal and informal diagnostic assessments to develop individualised Auditory-Verbal treatment plans, to monitor progress and to evaluate the effectiveness of the plans for the child and family.
Promote education in regular schools with peers who have typical hearing and with appropriate services from early childhood onwards.
Whether your child is using a hearing aid or aids, or listening using an implanted hearing device like a Bone Anchored Hearing Aid (BAHA) or cochlear implant, we're ready to walk with you on your listening journey! 
Adelaide has a vibrant Deaf community who use Auslan to communicate. Auslan is a beautiful, rich, complete language and like any language, children need to be exposed to LOTS of signs, and LOTS of DIFFERENT signs from as early as possible to learn to sign like other Deaf children. You might have noticed that the word Deaf is written with a capital 'D' here, this is because Auslan is the language of Deaf Community. People who belong to the Deaf Community are 'Culturally Deaf' and view their hearing loss as an important part of their identity rather than something that's a problem that needs fixing.
Our team value all cultures and perspectives on what is 'best' for children who have a hearing loss. If learning Auslan is the right choice for your child and family then we're ready to connect you with the services and supports that you'll need to start signing. Evidence tells us that children learning to sign need to be surrounded by people who can give the child access to LOTS of signs, and LOTS of DIFFERENT signs from as early as possible, Deaf mentors and teachers are key to your child's communication success. While we can't offer Auslan supports for children and families on this journey, we would be pleased to help connect you with the right services and supports to set you up for success! 
Some families choose to raise a bilingual child who can use both spoken and signed languages, sometimes families opt to learn Auslan as a complete language, while other times, families prefer to use key-word signs to support communication development.
For families who choose to use a combination of spoken and sign language, we're ready to work with you on developing listening and spoken language skills through multi-modal communication therapy, where we can incorporate key-word signs into our sessions. If learning both spoken English and Auslan as a complete language is your choice, we'll work with you to connect with other services and supports who can teach your child and family the richness and beauty of Auslan.
There are lots of ways to communicate, and we're ready to help you make informed choices about which option will suit your child and family best. 
Little Allied Health can help you and your child through the entire process, with support available for any and all of the following stages: 
Pre-operative Assessment
Cochlear Implant Programming
Device Management 
Do I need a referral to make an appointment?
You don't need a referral to see the team at Little Allied Health. You may be able to access Medicare rebates with a referral, or if your child has a Team Care Arrangement. If you have access to funding through the National Disability Insurance Scheme (NDIS) we can provide services to self-managed and plan-managed clients. Speak to one of our friendly team to learn about the various funding supports available.